Date/Time
Date(s) - 03/20/2017
8:00 pm - 10:00 pm ET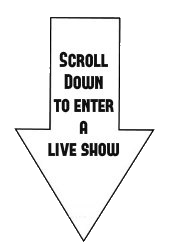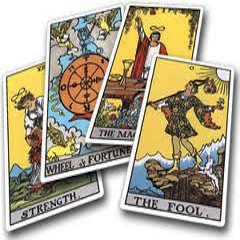 Tarot is a complex system of divination, so much so that many don't really understand the cards and tend to read them based on interpretations gained from books. The Tarot is one of my favourite divination tools, fun, exciting and mysterious, when read with understanding of the cards themselves any reader can elevate their interpretations from average to awesome. If you want to learn tarot or read regularly and want to improve skills out of sight, this will help you read for yourself or others with a new understanding of what tarot is.
Foundational learning is a requirement of any practice, without it you will find the cards don't reveal their secrets and will be relying pretty much on intuitive prowess in which case the cards are more an adornment than a tool, but a good intuitive who understands tarot, will always be an exceptional reader, so let's aim for that. This is a foundational course which is one of three modules, if you wish to do any single workshop you can register for what interests you or module consisting of three workshops. As a whole program of nine modules this is a certificated course that can be listed as such on linkedin or used as skills certification on any professional profile.
Certification is in the form of a Taroist Graduate Certificate sent via mail to ensure authenticity when used and are kept on file for verification at any point in the future, this also means you can hang your certificate with pride in an office, at home or at fairs giving you an edge over other readers in a competitive environment. Dorothy has established a respected name as both a Clairvoyant, Taroist and Teacher of the esoteric arts.
All classes are recorded so can be viewed live or at your leisure via the recording, Dorothy's classes are visually exciting and presented in a way that makes them an easy tool to use for reference in the future.
Understand Tarot 1: The Suits
Each suit dominates an area of the emotions, intellect, manifestation and action, bringing the focus of a reading to the appropriate area in relation to a question or layout. Any suit can carry the primary energy offering clues before even looking at the individual cards.
Understanding Tarot 2: The Minor Arcana
This workshop focuses on each of the cards in the Minor Arcana, these cards are like a sentence within a paragraph, understood correctly the paragraph makes sense and is precise, if not one finds a greater need to intuit information, a great reader doesn't really need amazing intuitive abilities, and indeed can be more accurate by understanding the structure of a layout in the same way we understand the structure of a paragraph.
Understand Tarot 3: The Major Arcana
The Major Arcana are singularly complex as they describe spirit, they describe potential and the higher energies that underlie any situation in life. Where the Minor Arcana describe who we are, our tendencies and behaviours, the Major Arcana shows what we can do to relieve situations within our hearts, minds and souls. They offer a glimpse into what we can evolve or what we need to develop as well as showing the undercurrents and causal energies of things that go wrong, while offering the solution in how to change one's course going forward.
Please note: Each Module is three weekly classes and then there is a break of a month for you to practice the new learnings and develop skills before moving on to the next module. Dorothy is always available to students at any time to answer questions and offer support.
Register per class $25, per module ,$60 Graduate Program $160
Category(ies)
Recent Listeners
supernaturalradio