Date/Time
Date(s) - 05/22/2017
8:00 pm - 10:00 pm ET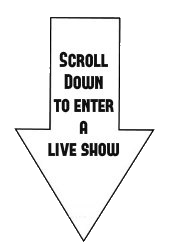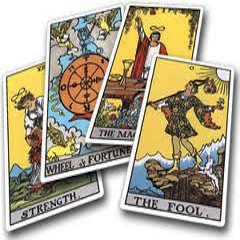 Module three explores tarot symbology, hidden meanings and the esoteric secrets that have always been a part of this wonderful divination method. Understanding tarot encourages you to discover what is already written in the cards so your readings will be more interesting and valid. There is something very real about tarot interpretation which scares novice readers, they are not really a game to be played, but can extract information that may still be hidden in the subconscious, force recognition of situations and behaviours that may not be serving you. Conversely they can reveal talents, abilities and the good things that a questor may struggle to believe during a challenging period of life.
The variety of symbols in a good tarot deck are universal, while we may not quite connect with the older symbols, they are easily learned. Most of the symbols are relevant in any age, as gold, the sun, lamniscate and more have easily recognized influences in our daily lives, our dreams and meditations.
Certification is in the form of a Taroist Graduate Certificate sent via mail to ensure authenticity when used and are kept on file for verification at any point in the future, this also means you can hang your certificate with pride in an office, at home or at fairs giving you an edge over other readers in a competitive environment. Dorothy has established a respected name as both a Clairvoyant, Taroist and Teacher of the esoteric arts.
All classes are recorded so can be viewed live or at your leisure via the recording, Dorothy's classes are visually exciting and presented in a way that makes them an easy tool to use for reference in the future.
Understanding Tarot 7: Astrology in the cards
So many professional readers say that they can't read for themselves, usually this is because the symbology in cards eludes them and applying a preformatted meaning to any card denies the references that can only come to the fore during card interpretation. Another area that seems to present difficulty is timing of events, but many of the cards have astrological references. This workshop identifies them, showing the symbols, and what they mean, both as a personality, behaviour and time frames of events.
Understanding Tarot 8: Mystery Symbols
Every single card of a rider waite deck has enough symbology jumping off the card to lead a reading in the right direction, being guided by these is the true nature of picture reading. When these symbols draw the eye of a reader, they go within the card itself and offer more meaningful information, whether for yourself or another this is valuable, and often ignored, information. The understanding of the information placed within a card, the context and the card itself transforms a reader into a powerhouse of specific and detailed data. Thus the reader is now exploring a book, not just a sentence, a phrase or a chapter, with the added ability to check out the last page, and link back to an earlier chapter, or even the beginning.
Understanding Tarot 9: Connecting symbols
Many cards have symbols that are either the same or form their own dialogue or undercurrent, they can offer a theme, cycle or continuity, added to astrological or mystical symbols that catch your eye, they can be very revealing indeed. Symbols don't require a question or direction, when you are exploiting these tools you find you now have the plot behind the story and when you have the plot, you become the author of a future moment in time, you become mindful and in control of your own destiny.
Category(ies)
Recent Listeners
slbeck