Turning your life around doesn't have to be a major effort. Using Trance Therapies® you can develop specific areas in a very pleasant way gaining significant results in matter of weeks. These changes will set the tone for years to come by reinforcing values that matter to you, and evicting fears and behaviours that have held you back. This is a program for those who feel all their efforts just don't seem to return the reward of freedom both of the heart and the mind.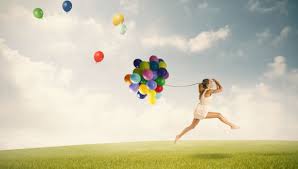 By engaging your inner self you can bring forward all those qualities you love about yourself, and we can target any negative thinking, past failures that present as fears along with poor teachings by parents, teachers or any significant past influence.  You and I become a team that can pretty much roll over any obstacle using this  systematic program of transformation.
Take a moment to think about yourself and your life, what do you think holds you back, where is your mind at much of the time and yes, how does your body feel. Body issues can be greatly reduced during this type of work for two reasons, firstly we underestimate the influence of our thoughts and emotions on the body, and secondly we can forget completely the influence body function has on the mind and emotions. The consequences can be devastating either way. Hit the contact button to organize a consultation about your needs (free) and what you can expect from this program.
Energy Therapy, Hypnotherapy and Body Psychology are power tools for healing by themselves, Trance Therapies® incorporates all three simultaneously to get you the best results and put you in the frame to simply enjoy your life to the max. Dorothy carries a Diploma in Clinical Hypnotherapy gained from the New Zealand School of Hypnosis in 2004 and is the founder of the Vibrational Expansion Technique® of energy therapy, training practitioners in the art of healing,
360º Program: 6 x 1 1/2 hour sessions $360.00
This program is effective for:
PTSD
obsessive or negative thinking
abusive past
feeling blocked or unable to move forward
release of pain
spiritual development
personal development
relationship development
releasing grief
Inspired  Numbers:
360= Liberty and freedom of the mind, full rotation or completeness
36 = Ratio of karma, balance of actions and consequence, thought and manifestation.
9= Destiny meeting the person you know you are meant to be and becoming the leader, decision maker, controller of your future.
Sponsored Ad: